About the Authors
Guillaume Lafortune
Director, SDSN Paris; Scientific Co-Director of the SDG Index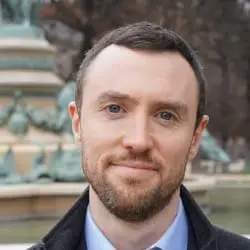 Guillaume Lafortune took up his duties as Director of SDSN Paris in January 2021. He joined SDSN in 2017 to coordinate the production of the Sustainable Development Report and other projects on SDG data and statistics.
Previously, he has served as an economist at the Organisation for Economic Co-operation and Development (OECD) working on public governance reforms and statistics. He was one of the lead advisors for the production of the 2015 and 2017 flagship statistical report Government at a Glance. He also contributed to analytical work related to public sector efficiency, open government data and citizens' satisfaction with public services. Earlier, Guillaume worked as an economist at the Ministry of Economic Development in the Government of Quebec (Canada). Guillaume holds a M.Sc in public administration from the National School of Public Administration (ENAP) in Montreal and a B.Sc in international economics from the University of Montreal.
Contact: Email
Grayson Fuller
Manager, SDG Index & Data team, SDSN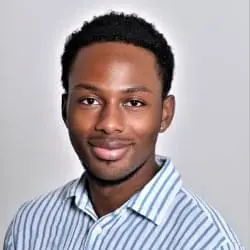 Grayson Fuller is the manager of the SDG Index and of the team working on SDG data and statistics at SDSN. He is co-author of the Sustainable Development Report, for which he manages the data, coding, and statistical analyses. He also coordinates the production of regional and subnational editions of the SDG Index, in addition to other statistical reports, in collaboration with national governments, NGOs and international organizations such as the WHO, UNDP and the European Commission. Grayson received his Masters degree in Economic Development at Sciences Po Paris. He holds a Bachelors in Romance Languages and Latin American Studies from Harvard University, where he graduated cum laude. Grayson has lived in several Latin American countries and speaks English, Spanish, French, Portuguese and Italian. He enjoys playing the violin, rock-climbing and taking care of his numerous plants in his free time.
Contact: Email
Leslie Bermont Díaz
Economist, SDG Index & Financing, SDSN Paris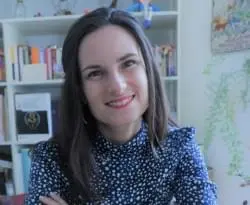 Leslie Bermont Díaz is an Economist at SDSN. She works on the production and analysis of indicators and indexes to support progress towards the SDGs, and on projects related to SDG financing and climate finance, particularly in Small Islands Developing States. She holds a PhD in Economics from Université Paris-Dauphine PSL, in which she specialized in food security and nutrition issues. Prior to her PhD, Leslie was a policy analyst at the OECD, where she worked on resilience and energy efficiency in cities.
Contact: Email
Adolf Kloke-Lesch
Co-Chair of SDSN Europe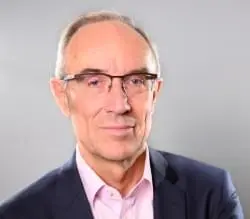 Adolf Kloke-Lesch has been an Associate Fellow and Senior Advisor with the German Institute of Development and Sustainability (IDOS; formerly German Development Institute / Deutsches Institut für Entwicklungspolitik (D.I.E.)) since August 2012. Since 2020 he is Co-Chair of SDSN Europe. From November 2014 until April 2021 he was Executive Director of the Sustainable Development Solutions Network Germany (SDSN Germany) which is hosted by IDOS as the National SDSN Centre in Germany. Prior to his engagement with SDSN Europe, he served as Executive Director at SDSN Germany, Managing Director at Deutsche Gesellschaft für Internationale Zusammenarbeit (GIZ; 2011/2012) and Director General (Global Policies; Multilateral Development Policy; Africa, Middle East) at the German Federal Ministry for Economic Cooperation and Development (BMZ; 2007-2010). After joining BMZ in 1978 he held several senior positions in the ministry inter alia in the fields of research and technology, policy planning and strategy, budget, peace and security, and United Nations.
Phoebe Koundouri
Professor School of Economics and Director of ReSEES Research Laboratory, Athens University of Economics and Business; Chair SDSN Global Climate Hub; Co-chair SDSN Europe & Greece; Professor, Department of Technology Management and Economics, Denmark Technical University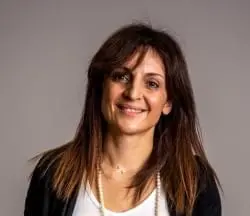 Phoebe Koundouri is a world-renowned environmental economics professor and global leader in sustainable development. She is widely recognized as a pioneer in innovative, human-centric, interdisciplinary systems for the sustainable interaction between nature, society, and the economy. Prof. Koundouri is listed in the most-cited women economists in the world, with 15 published books and more than 300 published peer reviewed scientific papers. Prof. Koundouri is University Professor (the university's highest academic rank) at the School of Economics, Athens University of Economics and Business, an elected fellow of the World Academy of Art & Science and the President-elect of the European Association of Environmental and Natural Resource Economists for the period 2019-2025 (EAERE) with more than 1200 scientific member institutions, from more than 75 different countries).
Angelo Riccaboni Co-Chair of SDSN Europe, Full Professor of Business Economics at the University of Siena, PRIMA Foundation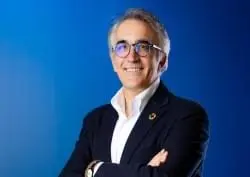 Angelo Riccaboni is Chairman of PRIMA Foundation, created by 29 Countries and the EC to fund agrifood innovation, located in Barcelona. He also chairs the Santa Chiara Lab, an innovation center at the University of Siena. Former Rector of the University of Siena from (2010-2016), he is a member of the Leadership Council of the United Nations' Sustainable Development Solutions Network, Chair of the Regional Centre of the SDSN for the Mediterranean, Co-Chair of the SDSN Europe. A full Professor in Business Administration at the University of Siena, his main research interests relate to businesses' governance and management systems for sustainability and to innovation in agrifood systems. He was Chair of the Association of Italian Rectors Foundation. He is also a Member of the EC sub-group on Mission Area Soil Health and Food of the 'shadow' strategic configuration of the Horizon Europe Programme Committee.
About the Publishers
Sustainable Development Solutions Network (SDSN)
The Sustainable Development Solutions Network (SDSN) has been operating since 2012 under the auspices of the UN Secretary-General. SDSN mobilizes global scientific and technological expertise to promote practical solutions for sustainable development, including the implementation of the Sustainable Development Goals (SDGs) and the Paris Climate Agreement.
SDSN Europe Set up in 2020, SDSN Europe mobilizes and coordinates the knowledge and science across SDSN networks in support of a sustainable and resilient European Recovery. With ten national and regional networks of universities and knowledge institutions in the EU, and over 360 member organizations across the entire continent, SDSN is ideally placed to provide evidence-based policy development in Europe.