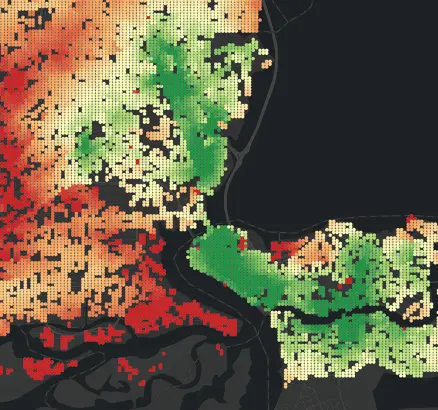 SDG 11
Transformation 5
OpenStreetMap
Accessibility
Walkability
The 15-minute city: % of urban populations in walking distance to points of interest
This is an assessment of pedestrian accessibility in the world's main urban centers, aggregated at country and city level. Indicators include the average walking time to different categories of destinations, as well as the proportion of inhabitants that can access each category of services within a 15-minute walk.
This measure is particularly useful for assessing spatial justice in cities, usually represented by underprivileged communities which are pushed to live in deteriorated urban areas receiving a minor share of public investments and thus low levels of accessibility.
This data informs on indicators 11.2.1 "Urban access to public transportation" and 11.7.1 "Urban access to public spaces".